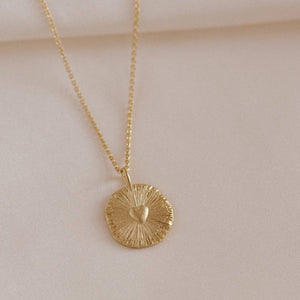 Inspired by the ex-voto, an ancient tradition where fulfilled promises were honored with a pendant to express love and gratitude.
Ethically made in Agape Studio's Parisian workshop, this delicate piece is nickel-free, with a 24K gold plating that's guaranteed water-resistant for two years. Each piece is  presented in a vegan leather pouch and gift box.
Measures 16.9" in length with a  2.8" extender.