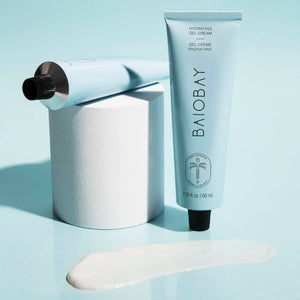 An all-natural facial moisturizer with an incredible lightweight texture that's halfway between a gel and a cream: a dreamy water-cream you'll fall in love with. 
Coconut Water and Hyaluronic Acid will hydrate your skin and Pomegranate Extract will work on your glow.
Certified Natural & Organic according to COSMOS
Standard Vegan & Cruelty Free certified by One Voice
Made in France.