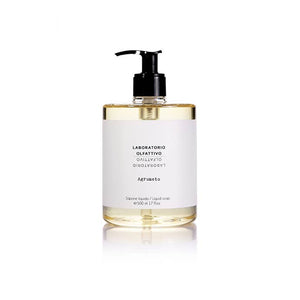 These luxurious liquid soaps from Italy are made with natural plant oils and completely biodegradable. Enriched with renewable olive oil and copra oil, the formula is suitable for all skin types, and can be used on both  hands and body.
Agrumeto, or Citrus Grove, is an energetic scent with notes of orange, mandarin, grapefruit, cassis, blackcurrant, jasmine and musk.
500 ml / 17 fl. oz. Plastic bottle.