Trend Alert: Archival Revival
A new trend  in decorating is here, and for once, we couldn't be happier about it. ​​
The funny thing? It's not new at all. After years of the Modern Farmhouse (howdy, shiplap) and Pacific Natural (hellooo, pampas grass) looks owning the decor scene, we are thrilled to see designers and homeowners embracing a more historic, layered, and collected aesthetic these days. Think: antique wood furniture, William Morris wallpaper, pleated lampshades, wicker baskets, and all the brass candlesticks.
Seeing the new title Heritage Style cross our desks confirmed our suspicions of late—that traditional details are back in the style conversation. And while we always aim to apply trends with a light hand, our region's architecture and history—so many 1800s homes!—makes this one feel right. In other words? New England, it's our time to shine.
Not sure where to start? Here are a few of our rules of thumb for bringing the time-honored vibes home.
Take cues from the color experts. We're big fans of the British paint line Farrow and Ball—our shop's kitchen cabinets are one of their perfectly moody hues—and their social feed and website are treasure troves of historical color inspiration. The historical palettes by Benjamin Moore and Sherwin Williams also offer solid color guidance—what shades to pair, and where to use them.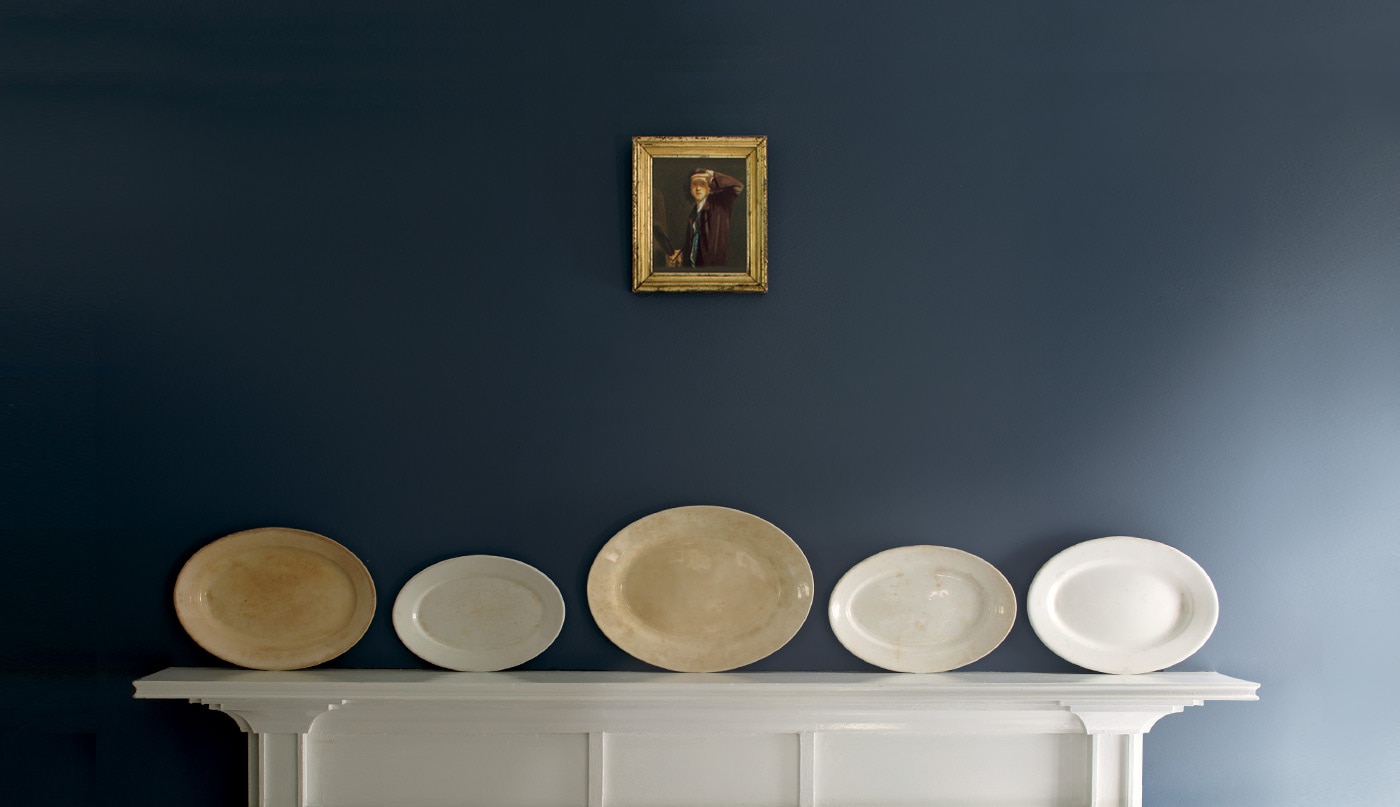 Image Credit: Benjamin Moore
Incorporate something worn. Whether it's a wooden side chair you've been passed from a relative, or a vintage Persian or Turkish rug showing its age, there's something inherently comforting about pieces with wear and tear. It signals ease, and a mindset that home is a place where things are lived with and used.
Choose pieces that will patina—and let them. When choosing accessories and finishes, know that natural and unpolished materials like unlacquered brass, honed marble, and raw wood will eventually show fingerprints, tarnishing, discoloration, and even dents and chips. This is a good thing, as it lends that same "collected" feeling as an antique chair or patchwork throw. Resist the urge to bristle at every little imperfection that shows over time—layered one over the other, weathered pieces add up to a space with a story (and look better than any faux-antiqued pieces ever could).
As you build your collection, stop in and see all the traditional touches we have to share, from etched wine glasses to taper candles. And definitely don't miss our selection of vintage rugs—new (old) things arrive every month. 
xo
Monroe