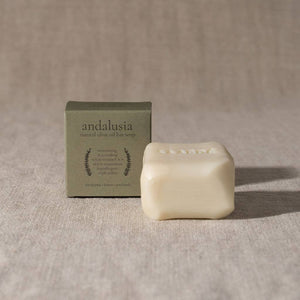 Made on a sun-drenched olive farm on the Aegean coast of Turkey—a region where olives have been cultivated for over 2000 years—this bar soap was developed over many years to be particularly moisturizing & nourishing.
Andalusia features a blend of olive leaf, thyme, and bergamot scents.   
Vegan. Free of SLS/SLES, dyes, synthetic preservatives or colors, and palm oil.  150 gram bar.